Management philosophy of JARMeC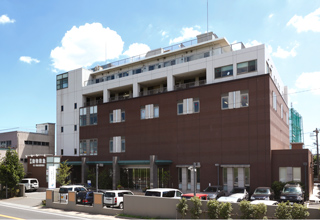 Professional training conducted in clinical and educational settings
Clinical research on improving veterinary care
Advanced medical treatment (secondary care provider) doubling as education and clinical research
Team-based treatment system
At the Japan Animal Referral Medical Center, we establish teams for each kind of specialist care to provide the best secondary care. The heads of these clinical departments and the Center's President participate in conferences and other activities to facilitate peer review and the sharing of treatment guidelines. Where necessary, the Center cooperates with other veterinary clinics to enable our team-based treatment systems to provide the optimal testing, diagnosis and treatment for the animal patients.
The Center's training system
The Center adopts a post-graduate clinical research training system. Our training programs are designed to provide licensed veterinarians with practical specialist skills. The doctors in training may sometimes diagnose and treat the animal patients, but all our trainees are licensed veterinarians. Moreover, a highly experienced veterinarian will always be present as the training doctor. Thank you for your understanding regarding the Center's training system.
Advanced medical treatment
At the Center, we provide advanced medical treatment (secondary care) services for our animal patients. Specifically, we carry out testing and treatment of animal patients with serious conditions whose treatment is difficult to perform by their regular veterinary clinic (primary care provider) using advanced medical equipment such as CT, MRI, radiotherapy equipment, and PET-CT. Central to this care provision are veterinarians aspiring to branch into a specialist field who have completed research and clinical practice relating to the specialist treatment.
Cardiology
Respiratory Medicine
Urology
Gastroenterology
Oncology
Neurology
Orthopedics
Ophthalmology
Radiology & Imagings
Anesthesiology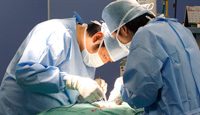 Professional training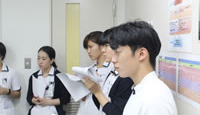 In order to provide advanced medical treatment services, a facility must have highly skilled veterinarian and veterinary nurses. At the Center, we specialize in veterinarian training and education for advanced medical treatment. The training encompasses not only specialization but also the human side of the job (hospitable and caring manners).
The Japan Animal Referral Medical Center is the first private-sector clinical training and treatment facility for small animal care as designated by the Minster of Agriculture, Forestry and Fisheries.
Clinical research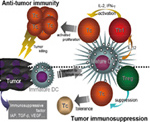 The Center conducts research and development of diagnosis and treatment methods with the aim to provide advanced cutting-edge medical treatment to animal patients. Specifically, the Center employs cutting-edge medical products and medical equipment that are used for human patients and carries out research projects such as genetic testing, immunotherapy, and regenerative medicine.
Immunotherapy
Special testing
Regenerative medicine
Our complete appointment reservation system for referrals from the regular veterinarian clinic and cooperation with veterinarian clinics
The Center has a complete appointment reservation system for referrals from the regular veterinarian clinic. While proceeding with the animal patient's care, the Center maintains close cooperation with regular veterinary clinic. After treatment is provided, the regular veterinarian clinic will provide follow-up care. As it is a secondary care facility, the Center does not perform primary care such as vaccinations and prevention.
The cooperating veterinarian clinic with which information is exchanged will smoothly provide information to pet owners and assist in making appointments at the Center. Currently, the number of cooperating veterinary clinics is approximately 3,556 nationwide (as of May 31, 2019).